A commission by Studio Weave for Great Ormond Street Hospital.
Studio Weave transformed an awkward exterior space landlocked by buildings into the Lullaby Factory – a secret world that cannot be seen except from inside the hospital and cannot be heard by the naked ear, only by tuning in to its radio frequency or from a few special listening pipes.
The pipes gentle, beautiful lullabies create a calming and uplifting environment for the young patients to recover in. The Lullaby Factory is a mix of an exciting and romantic vision of industry, and the highly crafted beauty and complexity of musical instruments.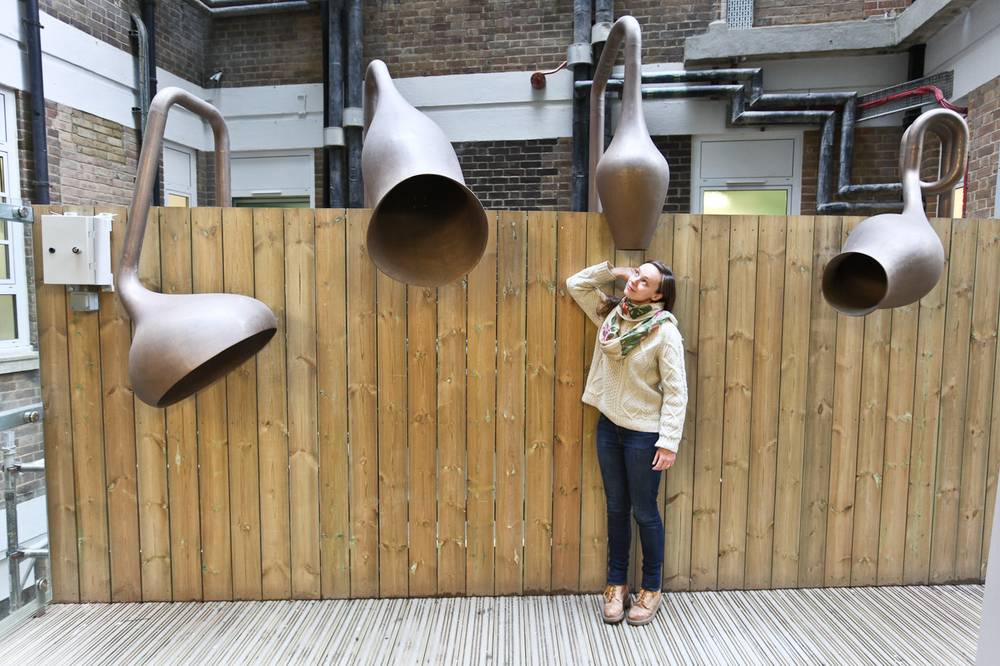 "Composed by Jessica Curry, the pleasant sounds that run through the pipes can only be heard when individuals put their ear up to certain listening pipes or by tuning into a special radio station. Studio Weave describes the music as "gentle, beautiful lullabies that create a calming and uplifting environment for the young patients to recover in." My Modern Met